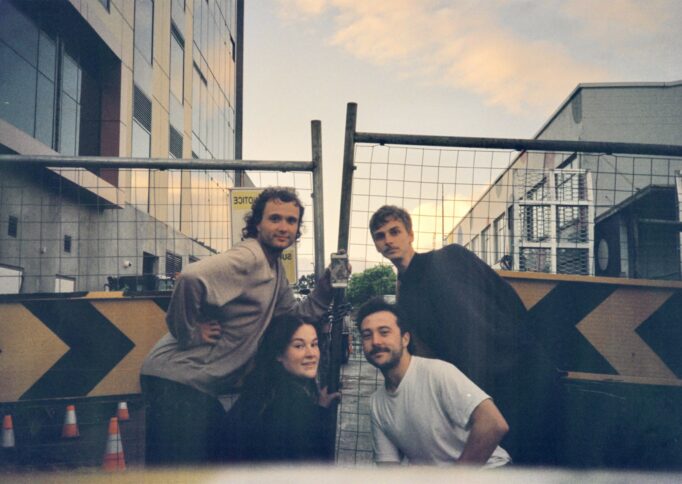 Nexus Arts Presented
Dead Roo EP Launch with Siberian Tiger and Sour Sob
Join us at Nexus Arts Venue on the 10 December for the long-awaited reunion comeback of Dead Roo, celebrating the launch of both their debut EP and Nexus Arts Venue's new monthly band series, Bunch.
Dead Roo are a four-piece band from suburban Adelaide. From the outset, the unique and honest songwriting of vocalists Jess Johns and Jason Katsaras combined with the bands bright and enthusiastic energy gained a buzz of attention. They have supported local giants Bad//Dreems and West Thebarton, as well as supporting Pete Murray on the Main Stage at the Superloop 500 in 2020. In 2019, the group were honored to be presented with the APRA AMCOS Emily Burrows Award at the South Australian Music Awards. Their initial releases gained national radio airplay, with their single Nick of Time sitting comfortably in the realm of those songs as one of the bands early creations.
Dead Roo's EP features a collection of songs accumulated over a number of years, with themes ranging from love lost to the doldrums of everyday life in Adelaide as a twenty-something. For every member of the band, these early years and songs written with Dead Roo were a formative experience, with the band constantly surprised that their early forays into jangly indie rock were so well received.
Each song on the EP exists as a vestige for Jess and Jason's songwriting, coming together to create a linear narrative for the pair and amplified by the rest of the band.
Dead Roo will be supported by the widely adored Siberian Tiger and Sour Sob.
Doors at 8.30pm