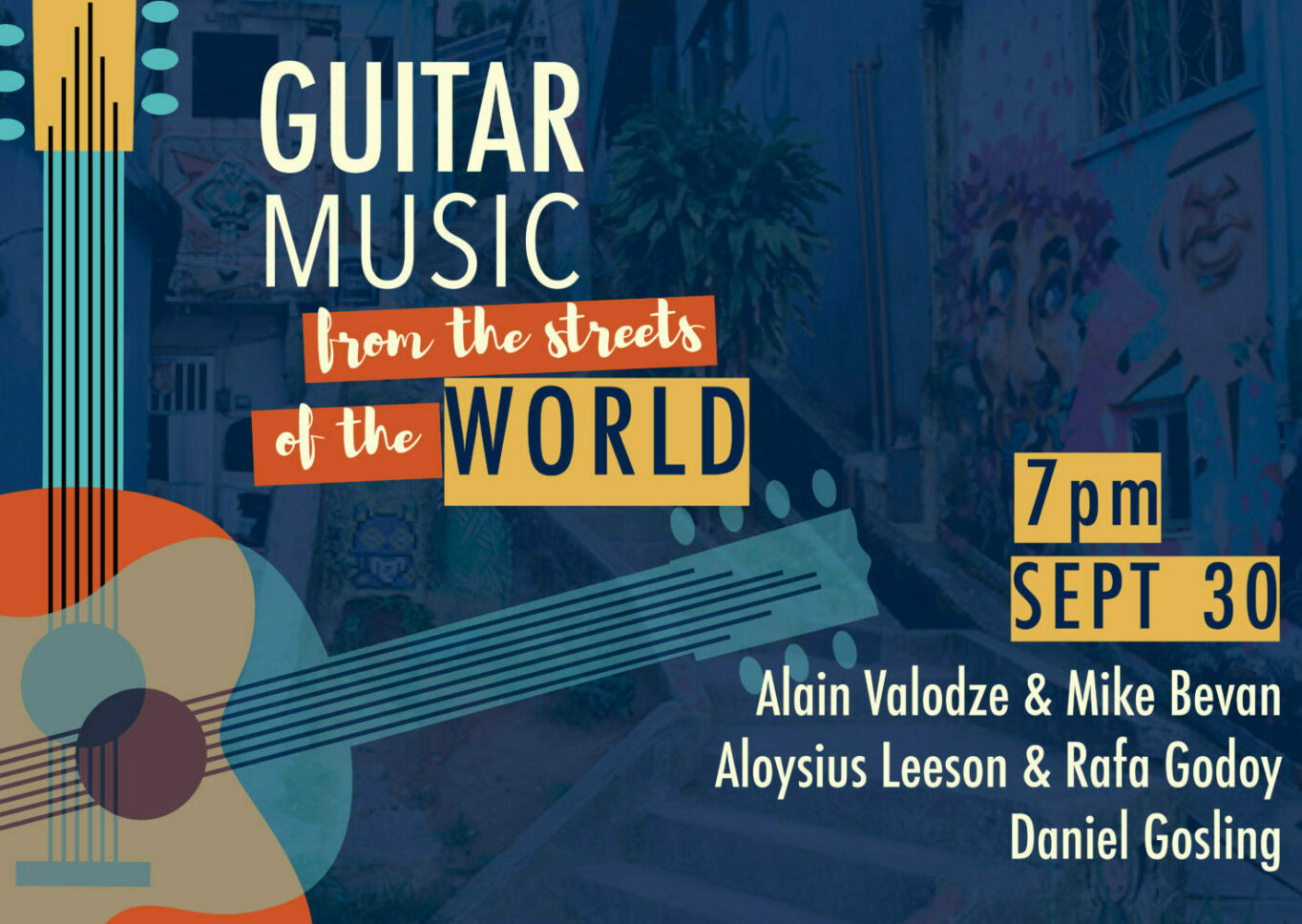 Nexus Arts Presented
Guitar Music from the Streets of the World
Alain Valodze & Mike Bevan
Alain and Mike present an exciting repertoire of guitar music from Brazil, Spain, and the Middle East, threaded with jazz improvisaiton and performed on 7-string and flamenco guitars.
Aloysius Leeson & Rafa Godoy
Venezuelan-born Rafa Godoy and Australian-born Aloysius Leeson showcase the enchanting music of iconic South American and Spanish composers arranged for solo and duo guitar and the Venezuelan cuatro.
Daniel Gosling
Daniel plays popular and folkloric music inspired by his cultural origins in the Brazilian state of Minas Gerais, fusing European classical and sacred music with African rhythms.