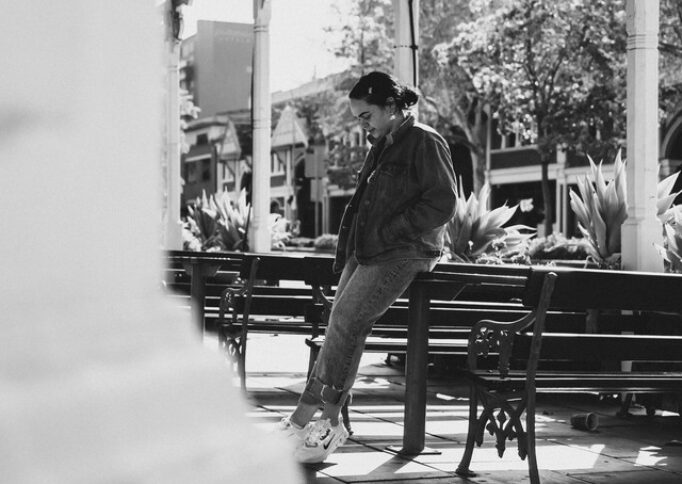 Independent Events
On The Terrace 2022
On the Terrace is Chamber Music Adelaide's flagship annual event bringing audiences to the South Australian Museum (SAM), State Library SA, Art Gallery of South Australia (AGSA) and the Migration Museum since 2016.
This year five new partner venues in the West End Creative Precinct are included in this special program: Adelaide Contemporary Experimental (ACE), JamFactory, Nexus Arts, Samstag Museum of Art and MOD.
At Nexus Arts on Saturday the 12th of November, we invite you to join us for two special performances by Katie Aspel and CASM Student Ensemble.
Katie Aspel (guitar & voice) is a Ngarrindjeri/Gunditjmara woman who loves sharing her stories and connecting with others thorough music. Experience a selection of these stories in an alloriginal program by Katie featuring Here, Alright and Pieces.
This program is presented as part of the CASM/CMA Curator partnership.
CASM's outstanding 2022 ensemble (Malik Seck, Codi Rigney, Caleb Broome and Jason Beckett) present an all-original program including Jealous and Anymore.