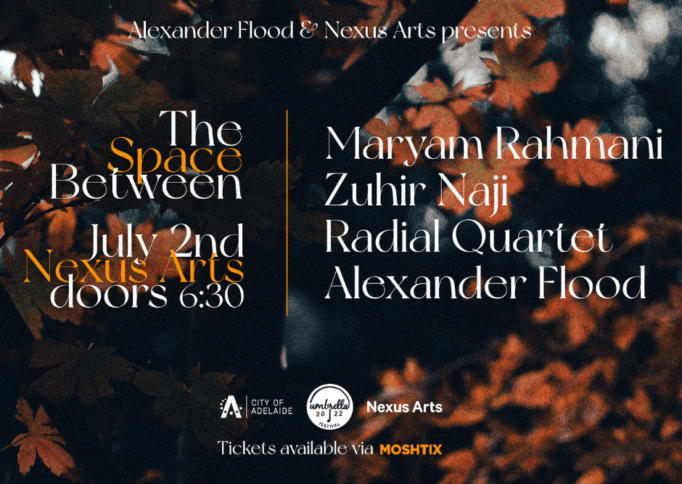 Nexus Arts Presented
The Space Between
The Space Between is about connecting people, places, and experiences through sound. A celebration of what unites us together, and the differences that define our uniqueness and diversity.
Curated by Alexander Flood and presented in collaboration with Nexus Arts, this event will bring together a diverse collection of artists from different musical and cultural backgrounds including Maryam Rahmani, Zuhir Naji, Radial Quartet, and Alexander Flood's band, showcasing their creative pursuits within Adelaide's immersive live music ecosystem.
*Please be aware, Nexus Arts Venue requires all patrons to show proof of double vaccination status.