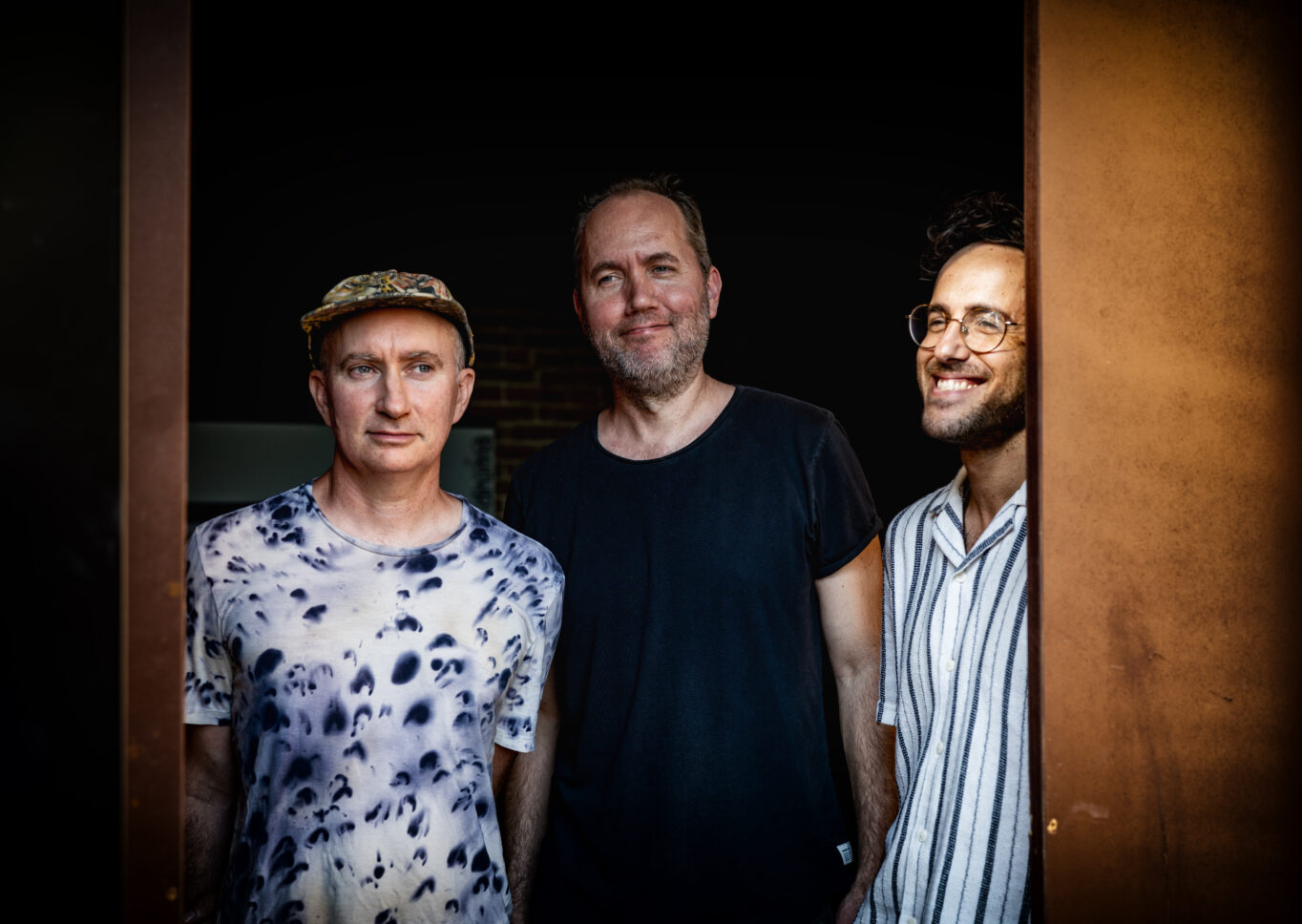 Nexus Arts Presented
Trio Grande 'Urban Myth' album launch
World acclaimed jazz icons Trio Grande, debut their album innovative and exhilarating second album 'Urban Myth' at Nexus.
We are thrilled to announce that Trio Grande will be playing at Nexus this November for the release of their second album 'Urban Myth'.
Hailed as "the world's most accomplished jazz musicians" (UK Vibe, 2020) we are beyond excited to share this with Adelaide audiences. Made up of guitarist Gilad Hekselman, saxophonist Will Vinson and multi-instrumentalist Nate Wood, the prodigious and critically acclaimed group was first forged in New York City and embraces the sounds of rock, funk and world influences.
We are lucky enough to be the some of the first in the world to experience the album live, with the release of the album on released 3 November 2023
This is not to be missed.

About Trio Grande
Trio Grande (Gilad Hekselman, Will Vinson, Nate Wood) is bigger than the average trio. It might look like there's no bass player, but in fact there are three: Nate Wood (Kneebody, Tigran Hamasyan) is perhaps the only person in the world able to play at a dazzling level on both drums and bass at the same time. Saxophonist Will Vinson (Gonzalo Rubalcaba, Ari Hoenig) doubles on keyboards and guitarist Gilad Hekselman (Chris Potter, Ben Wendel) is renowned for his ability to weave contrapuntal lines across the range of his instrument (and beyond). Together, the three deliver a sound as big and broad as a group twice its size. The group's first record (with Antonio Sanchez on drums instead of Wood) was lauded by international critics: Downbeat wrote: "The beauty of this disc of originals is that it's far more than an all-star session; there's an exceptional connection here. Each player brings his singular vision to the plate, but the collective sum is something fresh and exhilarating", while Jazzwise declared: "It's a project with a hard-hitting contemporary sonic all of its own." The group followed up an intense sold-out fall 2022 European tour with a new recording, to be released in 2023 in time for their next European/Australasian tour in October/November.