Exhibition
Time and Trace
Curated by Chiranjika Grasby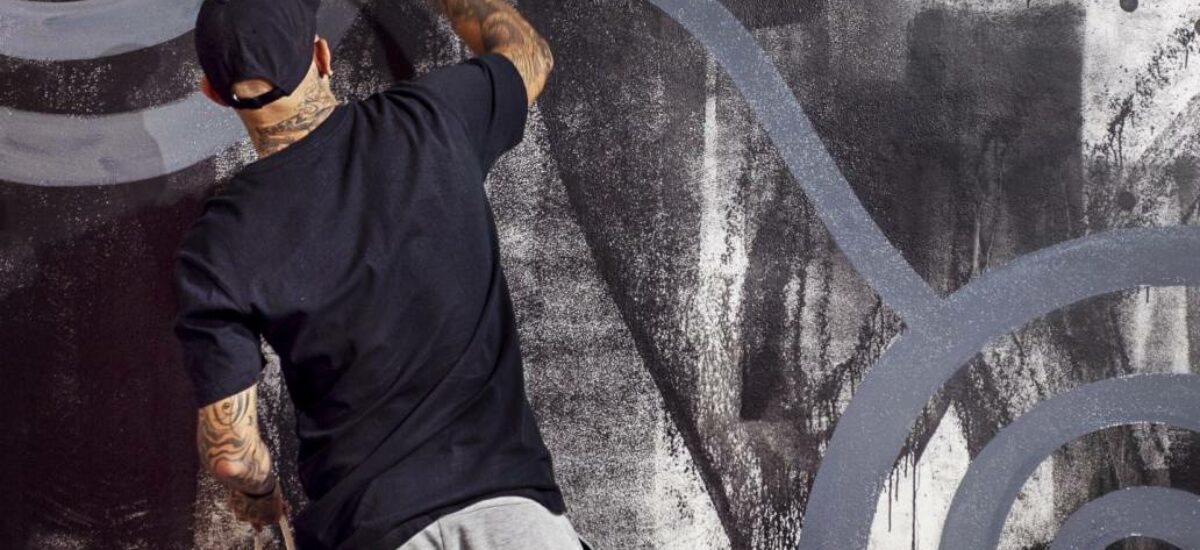 About the exhibition
How we present ourselves to the world around us is often driven by visual and popular culture, with trends and social influences affecting the ways we connect with our bodies. Whilst platforms like social media and advertising play a huge role in the temporary aesthetic choices we make, the traditions of permanent body modification have continued to persist through the ages.
Heavily influenced by immigration patterns, human evolution, and various cultural mythology, the underlying constants in body modification have been to provide humans with personal tools for storytelling and ritual. The unique histories of ancestral lands across Africa, Asia, and Oceania, have culminated into a contemporary blend of styles and techniques, shaped throughout history by war, Imperialism, Colonialism, and more recent struggles in Westernized society(s). As culturally diverse artists who adorn our bodies in permanent ink, as well as practice the art of tattooing for others in the community, we seek to maintain individuality whilst simultaneously holding close these narratives and experiences that have been handed down to us by generations before. Existing in many situations as the minority, we continue to work for authentic and respected representation within facets of not only the Arts, but also the tattoo industry and wider population. We seek to reclaim in ways that empower us, creating new narratives through the making of marks across multiple mediums, reinforcing in our own practices the methods of those who came before us.
Whether the work is referencing the process of tattoo and body decoration specifically, or simply informed by mark making as a means of story telling and documentation, each artist brings their distinct perspective on historic and cultural themes through contemporary techniques and visuals. Collectively, the exhibition attempts to dissect the cross overs of experience for culturally diverse artists with comparably diverse methods of producing work, and the ways that existing categorization within both the Arts and society can hinder creative and emotional solidarity between POC (People of Colour).
Explore the exhibition
Artwork

Walnut Tree

Artist

Shane Mankitya Cook

Year

2021

Medium

Acrylic, aerosol & ink on canvas

Size

152cm x 102cm

Price

Not For Sale

Artwork

Untitled

Artist

Shane Mankitya Cook

Year

2021

Medium

Acrylic

Size

Dimensions variable

Price

Not for sale

Artwork

Dragon and hannya

Artist

Lewis Goh

Year

2020

Medium

Pencil & Indian ink with brush

Size

297mm x 420mm

Price

POA

Artwork

Dragon and houju

Artist

Lewis Goh

Year

2020

Medium

Pencil, water colours & Indian ink with brush

Size

297mm x 420mm

Price

POA

Artwork

Mahakala

Artist

Lewis Goh

Year

2020

Medium

Pencil, Indian ink & brush

Size

420mm x 594mm

Price

POA

Artwork

Tattooed samurai

Artist

Lewis Goh

Year

2019

Medium

Indian ink & brush on rice paper

Size

210mm x 297mm

Price

POA

Artwork

Dragon and clouds

Artist

Lewis Goh

Year

2018

Medium

Pencil, Indian ink & brush

Size

210mm x 297mm

Price

POA

Artwork

White dragon

Artist

Lewis Goh

Year

2019

Medium

Acrylic, brush & wooden door

Size

48cm x 113cm

Price

POA

Artwork

Isolation

Artist

Fuko Suzuki

Year

2020

Medium

Acrylic

Size

52.5cm x 47cm

Price

$420 AUD

Artwork

Laughing Fox

Artist

Fuko Suzuki

Year

2021

Medium

Cotton

Size

34cm x 37cm

Price

$350 AUD

Artwork

Untitled

Artist

Fuko Suzuki

Year

2021

Medium

Digital Print, 1 of 1

Size

22cm x 31.5cm

Price

$220 AUD (framed)
Meet the artists & curators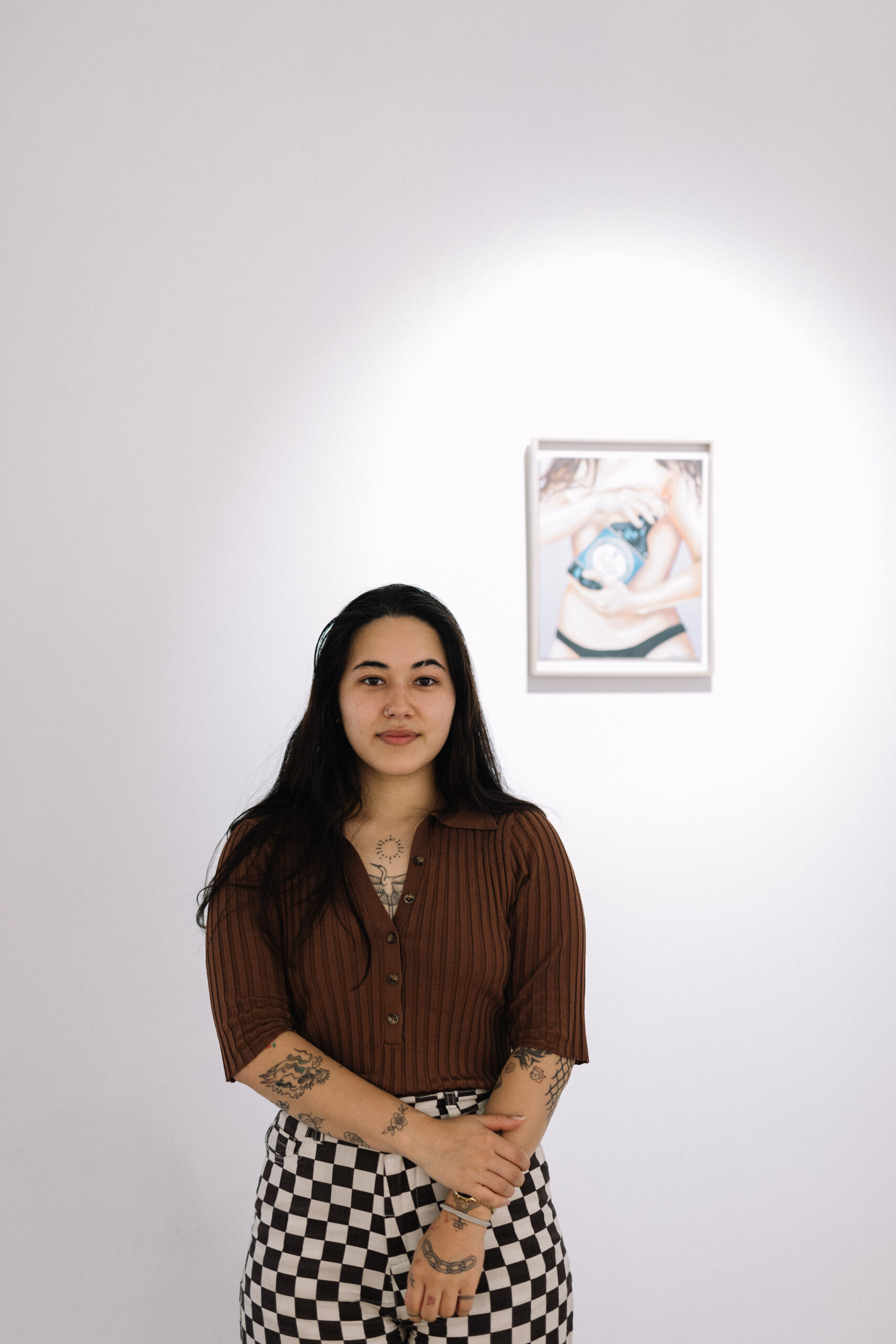 Chiranjika (Chira) Grasby is a Tattooist, emerging visual artist, and emerging curator. They began exhibiting work and cheating on a freelance basis whilst studying a Bachelor of Visual Art at Adelaide Central School of Art – completed 2019. Since graduating they have presented their first solo exhibition (En)Titled at Urban Cow Studios, co-founded local Zine initiative Index Adelaide, have been preparing for this first interstate exhibition to be held at Brunswick Street Gallery, and opened Halfpace – the first QPOC (Queer & Person(s) of Colour) Tattoo Studio on Kaurna Land.
Their involvement in these varying career outlets find common ground through their lived experience as a queer mixed race artist, and they hold a consistent drive to create platforms for other marginalised artists in the community. Connecting with their identity as a mixed race diaspora, and connecting with others that have similar lived experience, has been a driving force behind many of their projects. It's their hope that ultimately their career serves as a catalyst for conversation and togetherness, to provide a sense of community and to forge a mutually beneficial support system within the POC population of our arts industry.
Fuko Suzuki aims to create fictitious artifacts from a place that does not exist. As a cross cultural individual she finds comfort in her surroundings while she has never truly belonged. Her work evokes the sense of a dream-like state of a place that is both nowhere but everywhere, known and unknown.
Suzuki works on re-establishing ritual within her own practice through the traditionally female acts of sewing and weaving. She creates her own myth through her paintings, drawings and non-traditional handpoke tattooing inspired by imagery from Western mythology and Japanese ukiyo-e. Suzuki's work emphasises the importance of ritualistic process when conjuring her objects that dwell in the make-believe.
When I was in highschool I obsessed over tattoos – I would read tattoo magazines every day and research tattoo art and artists. I started a tattoo apprenticeship when I was 18 and began using a machine, but after the discovery of 'tebori' (traditional Japanese handpoking method) all I wanted was to tattoo by hand. The techniques and craft took years to pick up, but I haven't touched a machine since.
When I started tattooing I worked with old school styles using bold lines and American influence, but eventually I found my love for Traditional Japanese work. Many Traditional Japanese tattoos were larger scale covering whole limbs or even the entire body, and often depicted mythology (including Gods, Godesses, Deities), demons, dragons, flora, elements of nature, and Yokai (Supernatural monsters). Because the style was so vast and beautiful I naturally wanted to incorporate it into my tattooing, but the drawing side didn't come easily. I invested years of research and practice with ink and brushes, taking inspiration from great artists such as Hokusai, Kuniyoshi, Hogan, and Yoshitoshi.
What I have presented in this exhibition is my take on some of my favourite iconography within Japanese paintings, woodblocks, and tattoos. Hopefully my works can shine some light on the powerful imagery that many people tattoo onto their skin, but more importantly the tradition, spirituality, and culture that they are derived from.
Shane Mankitya Cook also known as Kooka is a proud Wulli Wulli and Guwa (Koa) descendant from Queensland. Shane has been adopted by and was named Mankitya which translates to "the scarred one" by the local Aboriginal Kaurna community in Adelaide, South Australia and more specifically mentored by Jack Buckskin of Kuma Kaaru, who Shane has had the opportunity to dance internationally with.
Shanes practice as an artist began from a young age learning traditional painting from his mother, his interests then developed further into graffiti culture, street art and tattooing as he got older. These art movements are hugely prominent in Shane's unique contemporary style he has developed which has led him to becoming a nationally recognised artist. Shane's works of art know no material boundaries from working on canvas, to participating in street art festivals, artist exchanges internationally and creating large scale murals. He has designed Indigenous Round football guernseys for AFL and multiple SANFL teams. Painted over 50 players boots for the AFL Sir Douglas Nicholls Round and also created artwork for Anthony Mundine to be used for one of his last boxing fight kits.